Thanks for downloading Copper
The download should start immediately. If not, click here, please. You are downloading a standard ZIP file. Unzip the file and copy the Copper.app file to your /Applications folder. You will need administrator rights to do that.
The trial period is 7 days. You can buy Copper directly inside the App by clicking on "Registration" option in the Copper main menu or the trial info button on the top right of the application window. Of course you are free to buy the app in the web store here or in Mac App Store. You'll receive a license key per email that you can enter in the registration window inside the App. If you have any problems please use the Feedback option (main menu) inside the App or write an email to support@copper-app.com.
Getting Started with Tutorials and Documentation
Watch these videos to get started with Copper or read through the documentation. We also have some samples to download where the board is already set up to play around with 3D mode and Bill of Materials Management.
copper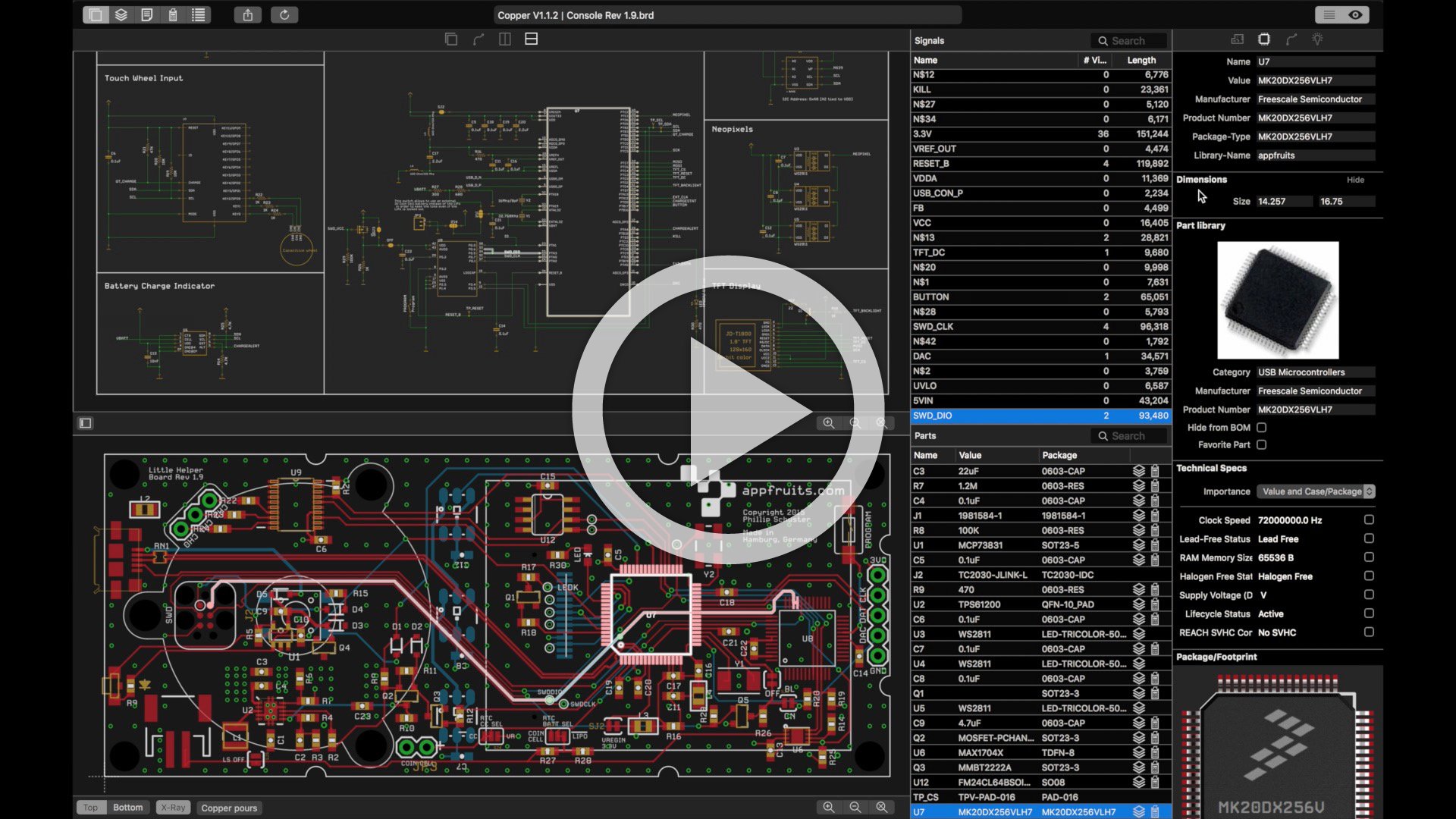 This is a short introduction into Copper. This tutorial shows basic User Interface and various features. Download Sample PCB